Emilie Aussel (FR) / Le Sourire - 2004 - 13 min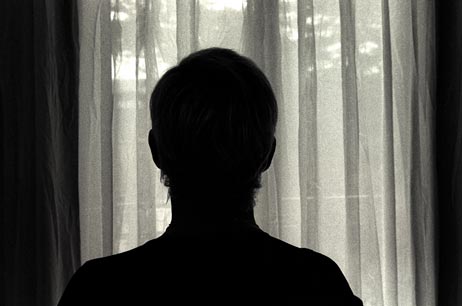 .: Statement
"My work is related to the sur-real, which is for me the figure of an unclear reality, of the dual relationship which brings together reality and its suspension, everyday and fantasy. This sur-reality brings the film's nature mid-way between document and abstraction.
The dialogues, residue of words, put into play mis-understanding, and the non-encounter. The characters try to communicate without getting through.
The continuous movement of gestures and attitudes unveil a bodily syntax, a syntax of wandering and hope. The characters are brushed upon, scraped by a drifting attention.
The tone of the account shifts, asserted by a sur-real reality. The electronic music and the pure bodily expression, reminding one of silent films, are reactivated in a refocused account.
Silence, dilution, expansion out of words are essential to the possibility of feeling and sense.
Water is always present as a reflection of reality and imagination.
-Emilie Aussel
.: Biography
Emilie Aussel studied at the Beaux-Arts in Montpellier, at the Villa Arson in Nice, and currently studies at the Fresnoy, Studio national des arts contemporains in Tourcoing. After directing videos and short features, she came to performance and to express her vision of space and story.
.: Selected Exhibitions
2003
Rencontres Internationales Paris-Berlin: "Communauté domestique"
Festival du Cinéma Méditerranéen de Montpellier : 180° (programme "Expérimental")
2004
"Peaux d'Âne n°4", group exhibition in the Galerie Soardi, Nice: "Le sourire"
Offcinema Festival, Bologna, Italy: "Scrubbing"
Film Festival d'Anvers: "Scrubbing"
2005
video programme "Encore et Encore" in Lavoir Moderne, Paris: "Le sourire"
Festival du Film Français, Stockholm: "Scrubbing"
Panorama 6, "Casting stories", group exhibition, le Fresnoy: "Pris au souffle"
Biennale de l'Image en Mouvement, Genève: "Pris au souffle"
2006
Panorama 7, "Notre meilleur monde", group exhibition, le Fresnoy: "Hoover"
Latitudes Contemporaines (dance festival), Lille: "Blade Affection"