Raffaella Crispino (IT/DE)
"La casa dei sette conti" (The seven counts' house)
2005 - 03:58 min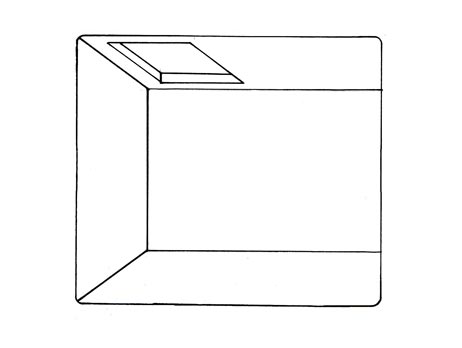 .: Statement
"The seven counts' house" is a true story about incapacity. The animations display absurd and poetic possibilities to reach a Neapolitan terrace. The possibilities turn personal and intimate towards the end and go beyond the factual limits.
-Raffaella Crispino
.: Biography
Born in Naples in 1979, she soon moved to Catania. Here she started studying set design at the Academy of Fine Arts. She finished the Academy in Naples and then moved in Venice to study visual arts at the graduate programme, IUAV University Venice for two more years. There she studied and worked with international artists, such as Antoni Muntadas and Mona Hatoum.
In her artistic investigations, she uses various media such as performance, video, happening and installation. In her practice, every device is a possibility whenever there are unshakable concepts behind it.
Most of her works are related to sound, journey and experience.
Thanks to several awarded scholarships, she is now living in Berlin and, starting from autumn 2006, in New York.
.: Selected exhibitions
2006
The sweetest Dream, unity and dissonance in Europe, B+B curators, video "Learning Freedom", Space gallery, London, June
Tende a infinito. Giovani artisti e un concetto matematico, S. Coletto curator, lottery "37.36", Bevilacqualamasa gallery, Venice, April/May
2005
89.ma Collettiva Fondazione Bevilacqualamasa, video animation "Ghenzi", Bevilacqualamasa gallery, Venice, December/January
Hollywood, q13, Interno3 and A. Morucchio curators, performance "Dopo l'11 Settembre, nessuna opera d'arte sarà più spettacolare", Contemporaneo gallery, Mestre, November/December
Real Presence, Generation 2005, D. Denegri and B. Tomic curators, performance "Learning Freedom", Museum of Applied Art, Belgrade, August
D.V. Drops: video tra Italia e Cina, S. Coletto curator, video animation "La casa dei sette conti", Ferrara, July; Bologna, August
Mars Pavilion, M. Baravalle, Interno3 and A. Morucchio curators, performance "Capriccio Veneziano" and postcards installation "Canal Grande + 2117 clandestine", Venice, June
Plaza Market, Progetto Zero+ curator, video performance "Aggiungi un posto a tavola", Verona, May/June
Whatever-wherever, C. Pietroiusti and R. Gabri curators, video animation "La casa dei sette conti", Bevilacqualamasa gallery, Venice, March
2002
Cibachrome "Modelle deformate", G. Frazzetto and N. Platania curators, Museo dei Giovani Artisti, Acicastello (Ct)
Premio Massimo Troisi, first prize, statue award "Il melograno", San Giorgio a Cremano (Na), July
Festa Nazionale de l'Unità delle Donne, 6x3m poster and 3x20m mural, V. Bergamene coordinator, Stadio Collana, Naples, July
2001
Altri corpi altri spazi, M. Di Capua and R. Gallo curators, installation, Spazio Arte gallery, Naples, September
Mail Art, G. Frazzetto and N. Platania curators, postcards, Castelmola (Me), December
2000
Suonimmagine, video art and electronic music, A. Muskardin and A. Cipriani curators, video "Viaggio verso il lete", Istituto Musicale, Catania, May
.: Next exhibitions and projects
BigScreen Italia, video animation "La casa dei sette conti", Kunming, China, 19/23 July